PSI India has been at the fore-front of supporting the governments in ensuring accessible, affordable healthcare to most downtrodden in the society. It was established in India in 1980 as a not for profit organization dedicated to improving quality of life and wellbeing of people in India.
Our mission
Healthy life, Happy life
Our vision
Transforming the lives of the underserved in the country by scaling diversified, affordable, innovative health solutions through technology integration and high-performing team and, grow as a most trusted partner of all our stakeholders in the public health area.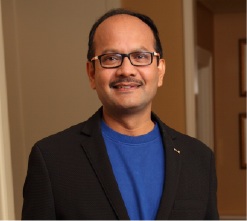 Mukesh Kumar Sharma
Executive director, PSI India
We seek motivation from the smile that comes on the face of people when they benefit from the services created by the government technically supported by PSI India.
Timeline
PSI INDIA WAS FOUNDED
As a non-profit, nongovernmental social marketing organisation that harnesses the power of the private sector to provide health products,services and behaviour change communications that empower India's most vulnerable populations to lead healthier lives.
ESTABLISHED A NETWORK OF 1000 PRIVATE PROVIDERS ACROSS 10 DISTRICTS IN THREE STATES (UP, RAJASTHAN, DELHI)
MoU with the Federation of Obstetric and Gynaecological Societies of India (FOGSI) for Women's Health Project to ensure quality and service delivery in family planning
MADE CHILDBIRTH SAFER IN 120 PUBLIC HEALTH FACILITIES ACROSS 36 DISTRICTS OF UP
MOU with Directorate of Family Welfare, Harvard School of Public Health USA for BetterBirth program to make childbirth safer
ESTABLISHED SAMPOORNA CLINICS AT FIVE DISTRICT WOMEN HOSPITALS IN UP
MoU with National Health Mission UP & State Innovations in Family Planning Services Project Agency (SIFPSA) for Sampoorna project to screen and treat women for cervical cancer.
DEVELOPED & TESTED DEDICATED LONG PPIUCD INSERTER
With Stanford Program for International Reproductive Education and Services (SPIRES) Under Saving Lives at Birth an innovative PPIUCD inserter was tested through randomized control trial for efficacy.
ESTABLISHED 'HAUSALA SAJHEEDARI' A DIGITAL PLATFORM FOR GOVERNMENT OF UP
MoU with the SIFPSA for Hausala Sajheedari project for accreditation of private facilities, empanelment of private providers and reimbursement through government of UP
OVER 1 MILLION WOMEN REACHED WITH FP INFORMATION
Under TCIHC Supported 31 cities government across three states (UP, MP & Odisha) towards ending preventable maternal and child deaths by scaling up evidence-based interventions
Over 1,78,304 people sensitized on COVID 19 preventive behaviour
In response to the COVID-19 pandemic, HBCC project was implemented in Chittoor district with an aim to reach 1,00,000 individuals and provide them handwashing and COVID preventive messages.
Around 1200 chemists distributed 30,371leaflets to beneficiaries on contraceptives
PSI India designed a chemist intervention strategy for the uptake and continuation of post-abortion contraception in Agra and Lucknow with anintention to reach self-user of Medical Abortion drugs.