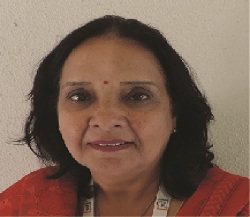 Dr. Jyoti Vajpayee is a public health specialist with 30 years of progressive professional experience working nationally and internationally in the field of family planning, maternal and child health, HIV/AIDS and gender. Additionally, she has 20 years of progressive experience as manager, leader, program developer, strategic planner and technical advisor to multi donor funded large and small projects supported by Multilaterals, Bilaterals, Foundations and Corporates. She has worked as the Country Lead Family Planning for India for the Bill & Melinda Gates Foundation. She was in the role to oversee the Family Planning programs across the country, especially the realization of the FP2020 strategy and execution.

Prior to joining the foundation, Dr. Jyoti was the Global Clinical Advisor at Population Services International (PSI), leading the Quality Assurance of RH service Delivery across 14 PSI country platforms. She has also worked for EngenderHealth India as the Country Director. Dr. Vajpayee has published widely in National and International journals. She has an MD in Obstetrics and Gynecology, as well as a Bachelor of Medicine and Surgery. She is a gold medalist from King George's Medical University, India.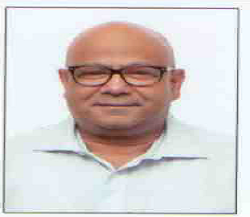 Elected to the PSI Governing Body earlier in 2007, Kaushik Dutta has been an adviser to PSI India for many years. He is a partner at Price Waterhouse and considered a management expert within India. Kaushik works closely with a number of NGOs on a pro bono basis as a member or a trustee to these organizations and is a visiting faculty of IIM, Lucknow and IIM Bangalore.

He is active at various professional forums on international reporting and governance issues and has prepared a number of research papers for ICAI, ICWA, ICS and Delhi University on various technical issues. He writes frequently in the business columns of leading newspapers on governance and reporting issues. Mr Dutta has co-authored a book titled 'Corporate Governance : Myth to Reality' published by Lexis-Nexis Butterworths, which has been rated by the Global Forum of Corporate Governance, USA as one among the top three books on the subject.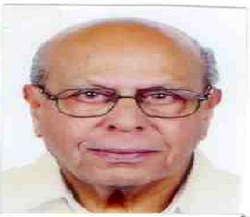 Known to his friends as 'Bobby', S.V. Sista is a doyen of the advertising industry in India. He was awarded the ABBY Distinctive Recognition Award for his contribution to the Advertising Industry by the Ad Club, Mumbai, on 16th March, 2003. However, he had followed his heart and left his full time work as an Ad-Man in 1998 to work for social welfare of people of India.

He is associated with a number of NGOs including Anga Karunya Kendra, Action Aid, Partners in Change and i-Congo (Indian Confederation of NGOs). He is the founder and Executive Trustee of Population First – a communications initiative for a balanced, planned and stable population in India.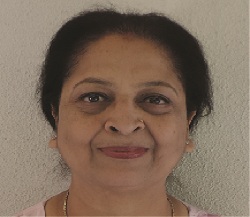 Dr. Shikha Srivastava, is an Obstetritian and Gynaecologist, & a public health specialist with over three-decades of experience of working with leading national and international organizations. She has touched upon almost all health areas including, family planning, maternal and child health, cervical cancer prevention, non-communicable diseases, gender etc. At Engender Health, she led clinical training programs while with World Bank, she worked with the system on health-system-development in Uttar Pradesh. As a Senior Advisor Technical Services, at PSI, she was the prime technical lead for variety of PSI's project including Women's Health Project, Gates funded EAQ Project to name a few. Dr Srivastava is deeply engaged with Federation of Obsetertrics & Gynaecological Societies India (FOGSI), and other professional bodies. She has been instrumental in development of curriculum, guidelines for IUCD/sterilization services, hormonal contraceptives, Injectable contraceptives etc. She is the recipient of prestigious 'PSI's Presidents award for the Women's Health Program, 2015.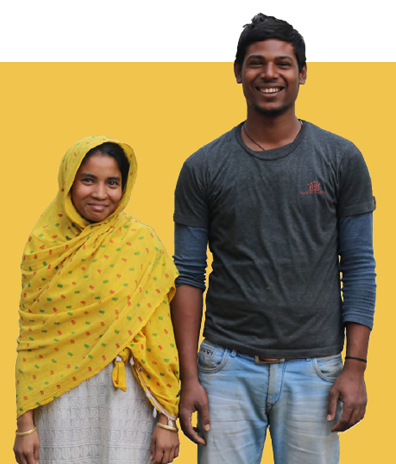 Each day, our team works tirelessly to add colors in the struggling lives of millions in need. With a steady resolve to bring quality life on the doorsteps of those who cannot afford it, we work on ground, sowing the seeds of opportunities in the homes of millions and ensuring that they grow and sustain into plants of peace and happiness and success stories.
You are the reason we continue and will continue to make a visible difference in the lives of many. Because you make us believe that helping hands are and always will be better than praying lips.
C-445, Chittaranjan Park
New Delhi-110019
+91-11-473122--/210